Hi everyone!❤️
The wonderful Kambria @ adoringfiction has tagged me to join in on the Rainbow Book Tag- thank you so much, Kambria! For those who haven't checked her out yet, her blog and Instagram account are both awesome and she is super sweet!💘
So let's get started!🙂
---
The Rules:
Thank the lovely person that tagged you!

It must be the dominant color of the cover not the spine!
It has to be a book you own or the exact copy that you read. (Ex: There are two copies of The Hate U Give, choose the cover of the copy you read)
If you do not own a book of the certain cover, choose one that has the color somewhere on it.
Tag some people do it! Whether they are bloggers, bookstagrammers, or booktubers. Spread the love!

Make it a game or do the tag as originally intended.
---
Red❤️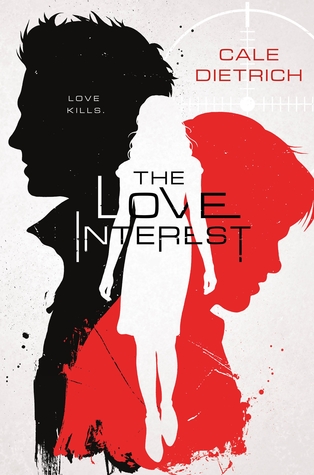 There is a secret organization that cultivates teenage spies. The agents are called Love Interests because getting close to people destined for great power means getting valuable secrets.

Caden is a Nice: the boy next door, sculpted to physical perfection. Dylan is a Bad: the brooding, dark-souled guy who is dangerously handsome. The girl they are competing for is important to the organization, and each boy will pursue her. Will she choose the Nice or the Bad?

Both Caden and Dylan are living in the outside world for the first time. They are well-trained and at the top of their games. They have to be—whoever the girl doesn't choose will die.

What the boys don't expect are feelings that are outside of their training. Feelings that could kill them both.
---
Orange🍊
Fake courage is better than no courage at all.

Toni has always had nightmares about fire, and she also has burn scars but no idea how she got them. So when fire destroys the orphanage she has grown up in, she is ready to make her way to Toronto, where she hopes to discover the truth about the mother she believes hurt and then abandoned her. Toronto proves to be both daunting and exciting for Toni, whose charm and innocence attract attention—not always positive—wherever she goes. Buoyed by the music she hears at the folk club where she finds a job, and encouraged by her glamorous landlady, Toni unearths shocking information that contradicts everything she believes and makes her re-evaluate what she feels for all the new people in her life.
---
Yellow💛
Life with his little brother, Fudge, makes Peter Hatcher feel like a fourth grade nothing. Whether Fudge is throwing a temper tantrum in a shoe store, smearing mashed potatoes on the walls at Hamburger Heaven, or trying to fly, he's never far from trouble. He's an almost three-year-old terror who gets away with everything, and Peter's had it up to here!When Fudge walks off with Dribble, Peter's pet turtle, it's the last straw. Peter has put up with Fudge for too long. Way too long! How can he get his parents to pay attention to him for a change?
---
Green💚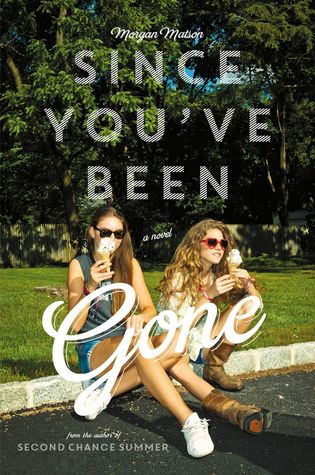 It was Sloane who yanked Emily out of her shell and made life 100% interesting. But right before what should have been the most epic summer, Sloane just…disappears. All she leaves behind is a to-do list.

On it, thirteen Sloane-inspired tasks that Emily would normally never try. But what if they could bring her best friend back?

Apple picking at night? Okay, easy enough.

Dance until dawn? Sure. Why not?

Kiss a stranger? Um…

Emily now has this unexpected summer, and the help of Frank Porter (totally unexpected), to check things off Sloane's list. Who knows what she'll find?

Go skinny-dipping? Wait…what?
---
Blue💙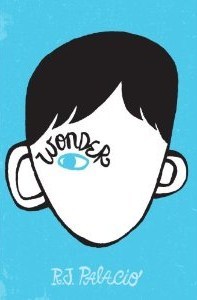 I won't describe what I look like. Whatever you're thinking, it's probably worse.

August Pullman was born with a facial difference that, up until now, has prevented him from going to a mainstream school. Starting 5th grade at Beecher Prep, he wants nothing more than to be treated as an ordinary kid—but his new classmates can't get past Auggie's extraordinary face. WONDER, now a #1 New York Times bestseller and included on the Texas Bluebonnet Award master list, begins from Auggie's point of view, but soon switches to include his classmates, his sister, her boyfriend, and others. These perspectives converge in a portrait of one community's struggle with empathy, compassion, and acceptance.

"Wonder is the best kids' book of the year," said Emily Bazelon, senior editor at Slate.com and author of Sticks and Stones: Defeating the Culture of Bullying and Rediscovering the Power of Character and Empathy. In a world where bullying among young people is an epidemic, this is a refreshing new narrative full of heart and hope. R.J. Palacio has called her debut novel "a meditation on kindness" —indeed, every reader will come away with a greater appreciation for the simple courage of friendship. Auggie is a hero to root for, a diamond in the rough who proves that you can't blend in when you were born to stand out.
---
Turquoise👗
When Suzette comes home to Los Angeles from her boarding school in New England, she isn't sure if she'll ever want to go back. L.A. is where her friends and family are (along with her crush, Emil). And her stepbrother, Lionel, who has been diagnosed with bipolar disorder, needs her emotional support.

But as she settles into her old life, Suzette finds herself falling for someone new…the same girl her brother is in love with. When Lionel's disorder spirals out of control, Suzette is forced to confront her past mistakes and find a way to help her brother before he hurts himself–or worse.
---
Purple💜
When a letter arrives for unhappy but ordinary Harry Potter, a decade-old secret is revealed to him that apparently he's the last to know. His parents were wizards, killed by a Dark Lord's curse when Harry was just a baby, and which he somehow survived. Leaving his unsympathetic aunt and uncle for Hogwarts, a wizarding school brimming with ghosts and enchantments, Harry stumbles upon a sinister mystery when he finds a three-headed dog guarding a room on the third floor. Then he hears of a missing stone with astonishing powers which could be valuable, dangerous – or both. An incredible adventure is about to begin!

These new editions of the classic and internationally bestselling, multi-award-winning series feature instantly pick-up-able new jackets with huge child appeal, to bring Harry Potter to the next generation of readers. It's time to PASS THE MAGIC ON .
---
Pink💞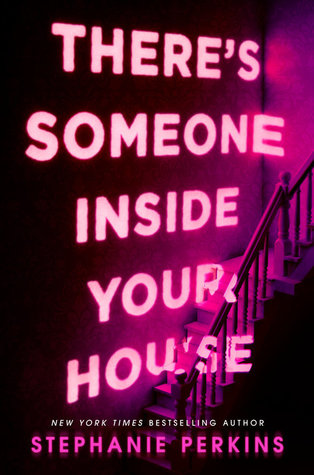 Love hurts…

Makani Young thought she'd left her dark past behind her in Hawaii, settling in with her grandmother in landlocked Nebraska. She's found new friends and has even started to fall for mysterious outsider Ollie Larsson. But her past isn't far behind.

Then, one by one, the students of Osborne Hugh begin to die in a series of gruesome murders, each with increasingly grotesque flair. As the terror grows closer and her feelings for Ollie intensify, Makani is forced to confront her own dark secrets.
---
Brown🍂
When Gia Montgomery's boyfriend, Bradley, dumps her in the parking lot of her high school prom, she has to think fast. After all, she'd been telling her friends about him for months now. This was supposed to be the night she proved he existed. So when she sees a cute guy waiting to pick up his sister, she enlists his help. The task is simple: be her fill-in boyfriend—two hours, zero commitment, a few white lies. After that, she can win back the real Bradley.

The problem is that days after prom, it's not the real Bradley she's thinking about, but the stand-in. The one whose name she doesn't even know. But tracking him down doesn't mean they're done faking a relationship. Gia owes him a favor and his sister intends to see that he collects: his ex-girlfriend's graduation party—three hours, zero commitment, a few white lies.

Just when Gia begins to wonder if she could turn her fake boyfriend into a real one, Bradley comes waltzing back into her life, exposing her lie, and threatening to destroy her friendships and her new-found relationship.
---
White🐁
A girl realizes her life is being written for her in this unique, smart love story that is Stranger Than Fiction for fans of Stephanie Perkins.

Annabelle's life has always been Perfect with a capital P. Then bestselling young adult author Lucy Keating announces that she's writing a new novel—and Annabelle is the heroine.

It turns out, Annabelle is a character that Lucy Keating created. And Lucy has a plan for her.

But Annabelle doesn't want to live a life where everything she does is already plotted out. Will she find a way to write her own story—or will Lucy Keating have the last word?

The real Lucy Keating's delightful contemporary romance blurs the line between reality and fiction, and is the perfect follow-up for readers who loved her debut Dreamology, which SLJ called, "a sweet, quirky romance with appealing characters."
---
Black♣️
A forbidden romance.

A deadly plague.

Earth's fate hinges on one girl . . .

CINDER, a gifted mechanic in New Beijing, is also a cyborg. She's reviled by her stepmother and blamed for her stepsister's sudden illness. But when her life becomes entwined with the handsome Prince Kai's, she finds herself at the centre of a violent struggle between the desires of an evil queen – and a dangerous temptation.

Cinder is caught between duty and freedom, loyalty and betrayal. Now she must uncover secrets about her mysterious past in order to protect Earth's future.

This is not the fairytale you remember. But it's one you won't forget.
---
I tag…
Anyone who is in the mood to show off what book(s) they own of each colour!🌈
---
So tell me, have you read any of these books? Thoughts? What books do you own of each colour? Let me know in the comments below.
Au revoir!💜