Hey everyone!
As 2018 comes to an end, I just wanted to take a moment to reflect on my year, both reading-wise and life-wise. I know I did not blog a lot this year, but I would like to thank you all for sticking with me even in spite of this. Your loyalty (and my passion that has not dwindled) is why I'm sitting here writing this post for you today!
My reading year… ugh. I only got around to reading 39 books– including some books I read for school and random kids' books I picked up when I was bored. This number is about 5 times less than last year, when I read just over 200 books. As I am a junior in high school now, my schoolwork has gotten in the way of myself having the ability to kick back, relax, and enjoy a good novel (especially you, chemistry!).
As much as I would love to say that 2019 will be better in terms of reading, knowing my hectic schedule, I cannot guarantee this. Next semester I will be taking French, media arts, math and biology, so I foresee math and bio taking up the majority of my time. I will also be starting my year as a senior in high school in September, and I will be needing to keep my grades up to get into university. So, as active as I will try to be, I can't promise that I will be reading and posting as much as I did a couple years ago.
Some good news, however, is that I am going on vacation at the end of January, after my semester 1 exams are complete! I haven't been on a plane vacation in a very long time, so I am super excited! I am hoping to relax, shop tons, eat at amazing restaurants, and kick back and relax at the beach (and pool) with a good book!
Anyway! Let's take a peek at the books I devoured this year, shall we?
*This post will be following the same format as my wrap-up post from last year– I'm cool like that!*
---
How long were my reads?
No, I don't read mostly kids' books- but it just so happened that my longest and shortest reads were kids' books. I promise I read mostly YA! Anyway, my average length was 308 pages, which is up from last year's 267– so yay, I guess?!
---
What were my most and least popular reads?
---
I'm not too surprised about Night being the most popular read– I read it for school and it's an absolutely amazing book, though extremely sad and dehumanizing (review to come). My least popular read was the National Geographic Kids' Almanac 2019– my brother likes these books and I sometimes read them when I'm bored. The information in it is actually quite interesting, especially for those who like science and geography!
---
Average rating? Highest rated read?
---
An average rating of 3.9 stars? It's basically 4 stars, so I guess that means I mainly enjoyed my reads this year (yay!). It's a higher rating than last year by 0.2 stars, so I guess that reading fewer and better books is more favourable than reading a lot of mediocre ones. 
My highest rated book is once again the kids' almanac, which I guess isn't surprising because it is completely objective- there's really nothing controversial in it.
---
What was my first book/review of the year?
The first book I read and reviewed this year was This Heart of Mine by C.C. Hunter, an e-ARC I got from Netgalley. It was a very well-written novel! If you would like to check out my full review, simply click on the picture to do so.
---
What did I read this year?
Now the moment you've all been waiting for- a full list of the books I read this year!
---
4.5 and 5 star reads (my 2018 favourites!)
Midnight Sun by Trish Cook (I KNOW I STILL HAVE TO WATCH THE MOVIE ASDFGH)
Night by Elie Wiesel (RTC)
Last Seen Leaving by Caleb Roehrig (RTC)
---
My five most popular posts (published this year and not counting hiatus announcements)…
It looks like book tags were my most popular types of posts by a landslide- duly noted for 2019!
---
Some 2019 releases I'm pumped for…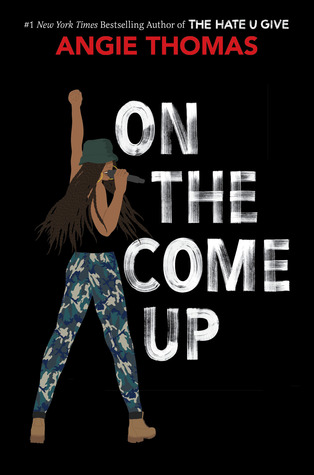 ---
So tell me, what books did you read this year? What were your favourites? Any 2019 novels that you are super pumped for? And what are your new years' resolutions?
If you would like to view my Goodreads 2018 wrap-up in an interactive manner, click here!
I hope you all have a healthy, happy, and lucky 2019 filled with excellent reads and amazing memories to be made! Happy new year!🎉🎉🎉
Love, Kayla💜