Hi everyone!👋
I haven't posted a Sunshine Blogger Award in a while, but I was tagged for the 17th time (😂) so I guess it's time to participate once again! Thank you so much to Sam @ River-Moose-Reads for the nomination!💘If you haven't given her wonderful blog a look, I would HIGHLY recommend that you do so!
So let's get shining!☀️
---
The Rules:
• Thank the person who nominated you and give them a shout-out with a link to their blog.
• Answer all of the 11 questions created by the person who nominated you.
• Nominate 11 new people/blogs with a fresh set of 11 questions of your choosing.(Sorry guys, I'm not nominating anyone new today but anyone who wants to take a go with these questions is 100% welcome to!)
• List the rules in your post and share the Sunshine Award Logo either in the post or somewhere on your blog.
---
The Questions:
If you could watch the sunrise from any place on Earth, where would it be?:
I don't have a specific answer to this question, but I think it would be fun to watch the sunrise on a beach– any beach at all works!🌊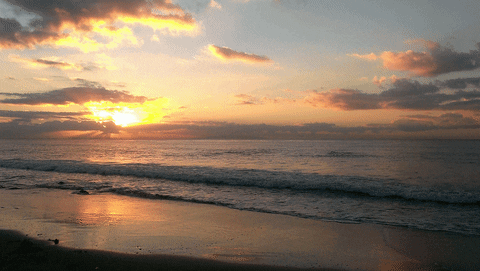 ---
What is your favourite season for reading?:
Technically all of them, but if I could only pick one, then fall reading is awesome!🍁 ---
What's your biggest pet peeve when reading reviews?
I dislike really long reviews– those reviews simply just leave me skimming and then giving a like. I don't exactly absorb the content people write in those reviews.🤷‍♀️
---
What book, or other medium (anime, TV, Film, etc.), did you have the most fun writing about?
I love writing about any books, but I most prefer writing about the ones I adored or the ones I disliked! Writing 3 or 4-star reviews are kind of blah to me.
---
What are two books on your Bookish Bucket List (or two books you want to read more than any of the others)?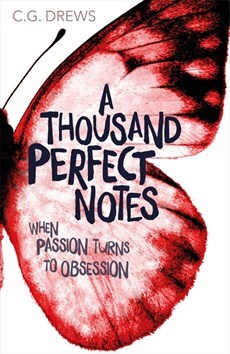 I really really really want to read A Thousand Perfect Notes by Cait @ Paper Fury, one of my favourite bloggers! However, apparently it's only being released in the UK and Australia and that pisses me off!😩
I am also dying to read Morgan Matson's Save the Date! I have been waiting for this book for almost two years now and she has been one of my favourite authors, so I know that it will not disappoint!❤️
---
If you could change one thing about your blog, what would it be?
Definitely the design- I would like it to be a bit more elaborate, if you know what I mean. I also want it to be teal or turquoise instead of magenta, but I couldn't change both the background and the menu, and if I were to only change one of them, it would have looked horrible! I hope to find a way to make this change soon.
---
Do you prefer all happy movies, or occasional sad movies?
I appreciate a bit of both! I love movies that can make me smile and laugh, but I also adore the ones that make me sad. So basically, any movie that can provoke an emotional response out of me is a winner!
---
What is one thing you love about the blogging community?
I'm with Sam here in saying that I love how supportive everyone is❤️❤️
---
What is the one book that made you smile the most?
Any fluffy romance book, I guess?😄
---
What is your favorite color or colors?
Right now it's a tie between teal and turquoise!🐬
---
What is the one movie (or drama) that always makes you happy?
 Love, Simon made me sooooo happy! That ending though!!💜
---
So tell me, do you agree with any of my answers? Disagree? If you could change one thing about your blog, what would it be? Let me know in the comments below.
Au revoir!💜