Hey party people!😂🎉
Guess what?! Nah, you don't have to guess- it's right in the title. It's my second blogiversary! It seems like just yesterday when I posted my first blogiversary Q & A post and made my blog. Anyway, I'm not going to ramble, but just know that I am extremely thankful for all of you who have contributed to my amazing blogging experience! I am hoping that this blog will take me even farther in the years to come❤️❤️
In light of my blogiversary, today I will be sharing the Epic Birthday Blog Tag (even though my actual birthday isn't until June 29th)! Thank you to the lovely Sam @ River-Moose-Reads for tagging me, and be sure to check out her wonderful blog!❤️
So let's get the party started, shall we? *cues music*
---
But wait! There are rules:
Always Always Always pingback/link to icebreaker694's site (she wants to see your answers).
Post this on your birthday

(or blogiversary like I'm doing)

!!! Or not, y'know, you do you. 😄
Answer the questions! (You might have to do some digging, hope that's not a problem.)
Tag as many bloggers as you can! (At least 1+ so the tag won't die!)
---
Les Questions:
WHEN'S YOUR BIRTHDAY (MONTH + DAY)?
Mine is June 29th, and my blog's is April 10th.🎉
---
WHAT'S YOUR ZODIAC SIGN?
I'm a Cancer– and no one can convince me otherwise!🦀♋️
My blog is an Aries!♈️ Meaning, it's intelligent (sure), sarcastic (haha, no), romantic (well, it talks about a lot of romance books?), and rebellious (oh boy).
---
WHAT'S YOUR BIRTHSTONE?
Here are mine:
Here is my blog's:
---
DO YOU KNOW SOMEONE WITH THE SAME BIRTHDAY?
Yep, I have met a few people sharing the same birthday as me! It's so awesome to meet my birthday twins, especially if they were born during the same year as me.
For my blog, I feel like I have met people with April 10th birthdays as well, but I can't recall who right now.🙈
---
WHAT HISTORICAL EVENT OCCURRED ON YOUR BIRTHDAY?
June 29th:
1613 Shakespeare's Globe Theatre burns down

1888 First (known) recording of classical music made, Handel's Israel in Egypt on wax cylinder

1900 The Imperial Chinese Court issues what is essentially a declaration of war against the foreigners in China and blames hostilities on them, giving license to Boxers for even greater ferocity

1949 South Africa begins implementing apartheid; no mixed marriages

1964 Civil Rights Act of 1964 passed after 83-day filibuster in the US Senate

1966 Vietnam War: US planes bomb the North Vietnamese capital Hanoi and the port city of Haiphong for the first time

1994 US reopens Guantanamo Naval Base to process refugees
April 10th:
1407 Lama Deshin Shekpa visits the Ming Dynasty capital at Nanjing and is awarded the title Great Treasure Prince of Dharma

1516 1st Jewish ghetto established: Venice compels Jews to live in a specific area

1815 Mount Tambora in Indonesia experiences a cataclysmic eruption, one of the most powerful in history, killing around 71,000 people and causing a global volcanic winter

1858 "Big Ben", a 13.76 tonne bell, is recast in the Tower of Westminster

1945 Allies liberate 1st Nazi concentration camp, Buchenwald (Czech)

1972 US, USSR & 70 other nations agree to ban biological weapons

1998 The Good Friday/Belfast Agreement for Northern Ireland is signed by the British and Irish governments
---
WHAT DO YOU USUALLY DO TO CELEBRATE YOUR BIRTHDAY?
It differs from year to year, but I usually have a party of some sort with my friends and go out for dinner with my family.
---
WERE YOU BORN IN THE MORNING, AFTERNOON, OR THE NIGHT?
Both my blog and I are afternoon babies.☀️
---
IF YOU COULD HAVE ANY PRESENT IN THE WORLD, WHAT PRESENT WOULD IT BE?
I have too many ambitious present ideas in mind (such as a massive swimming pool in my smallish backyard- too extra?), so I'll just list a few books:
Save the Date by Morgan Matson (I need that yesterday😩)
A Thousand Perfect Notes by the legendary Cait @ Paper Fury (WHYYY is it only being published in the UK and Australia?!!😭)
Starry Eyes by Jenn Bennett
Leah on the Offbeat by Becky Albertalli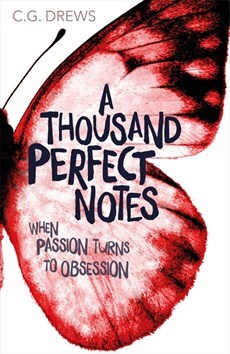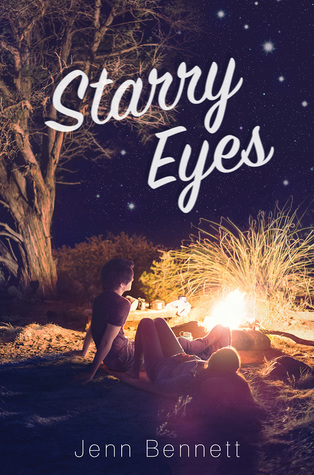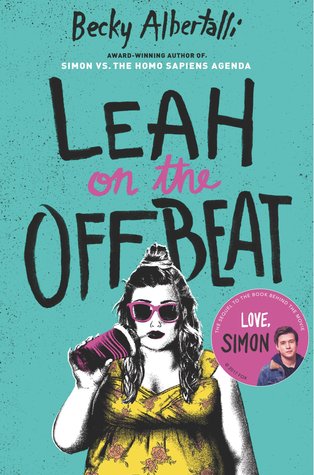 Or better than any books (sorry😕), maybe a trip all around the world? Maybe I'm pushing it a little?
---
WHAT'S YOUR EARLIEST BIRTHDAY MEMORY?
One of my earliest birthday memories (my 3rd birthday, I think) is having a party at a farm and I was the only one who didn't want to ride a horse. Ahh, I was a strange child.😂😂
---
HOW DID YOU GET YOUR NAME?
I think I remember my mom telling me once that part of why she named me Kayla was because when she was pregnant with me, whenever I kicked her stomach (which was apparently not very often), she would say 'okay'- a story among those lines. My parents also really liked the name and didn't know anyone growing up with it, and I was also named after my late grandfather who died a few days after I was born.
---
HAVE YOU EVER FORGOTTEN YOUR BIRTHDAY?
Nope! I'm always in the mood for it when it rolls around.🙂🎉
---
BOOK FLASH: 5 BOOKS YOU'D WANT TO BE GIVEN ON YOUR SPECIAL DAY!
Let me redirect you to the question of what presents I would want! Anyway, I guess one extra book I'd want would be Someday by David Levithan!
---
LASTLY, HAPPY BIRTHDAY BLOGIVERSARY! TREAT YOURSELF TO A GIF!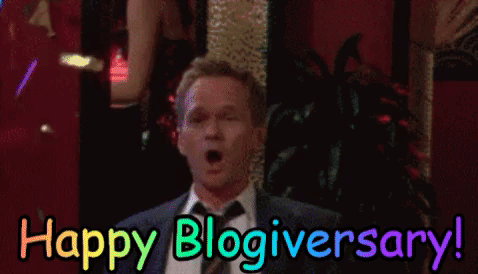 ---
Once again, thank you all so much for supporting me and my blog over these past two years! I am so excited for the future that is in store for this blog! I love you all so much!!❤️❤️
Au revoir!💜
Love, Kayla💘