Hi everyone!👋
I have once again been tagged by the awesome Sam @ River-Moose-Reads, (thank you so much again!💜), and this time it is for the Inside Out Book Tag! I was exuberant to have received this tag because Inside Out is one of my favourite movies. I know, I'm a sucker at heart for kids' films!
Anyway, let's get started!
---
A book that brings you JOY:
Though I haven't read all of the Kasie West books yet, all of them bring me such joy and happiness because of their extreme fluffiness!💘
---
A book that makes you SAD:
I read this a while ago, but I basically cried about it for days. No book has ever emotionally touched me as much as Second Chance Summer did!
---
A book that makes you ANGRY:
I honestly don't want to talk about how terrible I found this book to be. If you want to see my coherent thoughts about it, then click on the cover to read my review.
---
A book that DISGUSTS you:
I can't really think of one at the moment. Perhaps the book above can count?
---
A book that brings you FEAR: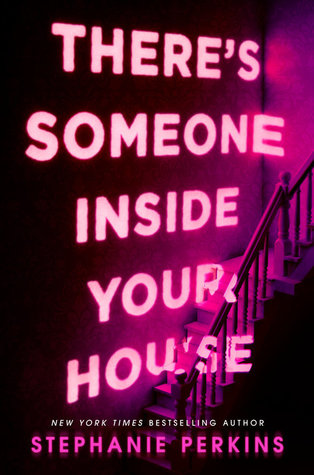 I don't read many thrillers or horror stories, but There's Someone Inside Your House is one that does bring me a little bit of fear.
---
I tag…
Anyone who adores the movie Inside Out or wants to share with the blogosphere how specific books made them feel!✌️
---
So tell me, have you read any of these books? Opinions? If you've read any of these, were you made to feel any of the same emotions as I did? What books made YOU feel the aforementioned emotions? Let me know in the comments below.
Au revoir!💜