(Image credits go to Icebreaker694)
Hi everyone!💘
I would like to thank the amazing Icebreaker694 for tagging me in the Halloween Book Tag! Unfortunately, because I was only tagged on the day of Halloween, I didn't get around to posting it before then, so I'm posting it now, two weeks after Halloween, because I am a rebel.😎
This was the first year that I didn't feel like trick-or-treating, so instead me and some other friends went to a friend's house to watch a scary movie. Well, watch is a bit of an overstatement. I get extremely bored by horror movies so I wasn't really paying attention (oops?).
Anyway, let's get started!👻
---
Carving Pumpkins: What book would you carve up and light on fire?
I wouldn't go far as to say that, but in my opinion this book was absolutely horrible and I do not recommend it.🙅
---
Trick or Treat: Which character is a trick? Which character is a treat?
Trick- Regina George from Mean Girls
She is just so disgustingly fake, so it is a no-brainer that she is a trick.
Treat- Flora Goldwasser from Everything Must Go
Flora was a refreshing, unique, and quirky character. I adored her and she was quite a treat to read about!
---
Candy Corn: What's a book that's always sweet?
I have to agree with Icebreaker694 for this one and say any book by Kasie West! I have adored the fluffiness and sweetness of all of them so far!
---
Ghost: What character would you love to visit you as a ghost?
I'm going to say Etienne St. Clair from Anna and the French Kiss!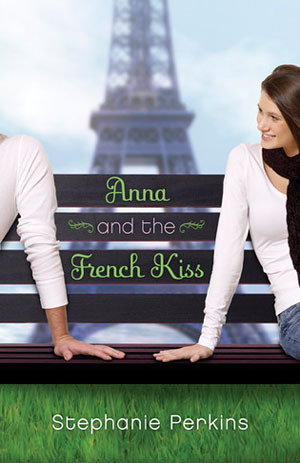 ---
Dressing up in a costume: What character would you want to be for a day?
Honestly, I have no idea. Most of my reads are contemporaries so there aren't many costumes for those characters, you get what I mean?
---
Blood and Gore: What book was so creepy you had to take a break from it?
I am glad to say that I do not read creepy books, so I don't have an answer for this one.🤷‍♀️
---
I tag…
Anyone who is rebellious like I am and wants to complete this tag late!😎
---
So tell me, have you read any of the books mentioned? Opinions? What did you do for Halloween? Was it fun? What was your costume? For me, all I wore was a turquoise owl onesie! Anyway, let me know in the comments below.
Au revoir!💜