Hi everyone!👋
Two lovelies named Marija @ Inside my Library Mind and Sam @ River-Moose-Reads have nominated me for my 4th and 5th respective Unique Blogger Awards. Thanks so much, girls! If you have a chance, then be sure to go check out their blogs because I am in love with them!💘
So let's start!
---
The Rules:
1. Share the link to the blogger who nominated you.
2. Answer the questions they gave you.
3. Nominate 8-13 other bloggers and pay it forward.
4. Ask them three questions.
---
Marija's Questions:
If you could cross two of your favourite books/settings/series, which two would that be?
I am not too sure what exactly is meant by this, but I'm going to assume this means a crossover. In that case, I would love to see a crossover with the characters of Since You've Been Gone by Morgan Matson and the characters of Broken Hearts, Fences, and Other Things to Mend written under Matson's pseudonym, Katie Finn. Characters from different Morgan Matson books make cameos in other books of hers, so I would love to see her two pseudonyms cross over as well!
---
Which book or series would you like to have a prequel of?
I'd like to see a prequel of the Harry Potter series. I really want to know more about what Harry Potter's life was like before Hogwarts as we only got a tiny snippet in the first book.
---
Which two authors would you love to see collaborate on a book together?
John Green and Morgan Matson! They are two of my all-time favourite authors and although their writing styles are very different, it would be perfect for a deep, philosophical, but at the same time adorable romance read. I'm down!🙋
---
Sam's Questions:
What are your three current favourite gifs?
I am not a big gif user- I sometimes use them in tag posts when appropriate, but almost never in my reviews. I'm not even sure if I've used all of these, but here you go!😂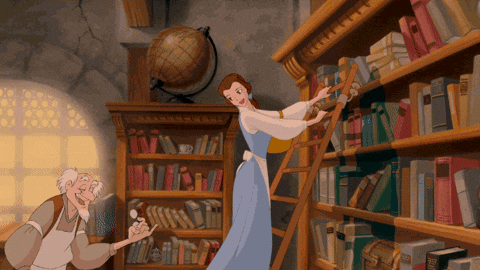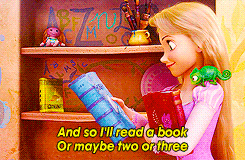 ---
Best series to binge read/watch?
I don't do a lot of binging, either with reading or TV shows/movies. I did not binge read or watch either of the series I'm about to mention, but I think that they are definitely still binge-worthy for those interested.
For binge-reading, I would recommend The Princess Diaries series. I am probably the only one who still reads them (😂), but despite their age, they have the absolute perfect lengths and pacing to easily whip up a bunch of them in hours. Plus, not including a bunch of novellas, there are over 10 books in the series, all of which are perfect to keep you occupied!
As I've mentioned before, I don't watch a lot of TV. I prefer reality television to fictional television, but I would totally recommend the binge-watching of Full House and Fuller House. It's just awesome to see how the family blooms and develops throughout the eight seasons of Full House and how they all come back together (except for Michelle😔) in Fuller House.
---
Unpopular bookish opinions?
Oh, I have lots of those, particularly stemming from my low-key dislike of fantasy books. They usually just don't work for me, I'm sorry to say. Here are some popular books that just did not tickle my fancy (feel free to hold a grudge against me!):
---
My Questions:
1. Tell me a teaser sentence from the book you're currently reading!
2. Tell me a little known fact about you that no other bloggers know.
3. What song is stuck in your head right now? (if any)
---
I nominate…
1. Sydney @ Fire and Rain Books
3. Ashley @ The Infinite Library
You guys have absolutely no obligations to participate, but I would love to read your answers to my questions!💞
---
So tell me, have you read any of the books mentioned? Opinions? Dis/agree with any of my answers? Let me know in the comments below.
Au revoir!💜