Hi everyone!😊
The amazing Elizabeth @ Stellar Kitten Book Reviews has nominated me for my 5th Liebster Award. Thank you so much, Elizabeth, and for those who haven't checked out her fabulous blog already, please be sure to do so!💘
So let's get started!
---
The Rules:
If you have been nominated for The Liebster Award AND YOU CHOOSE TO ACCEPT IT, write a blog post about the Liebster award in which you should do the following:
•Thank the person who nominated you, and post a link to their blog. Try to include a little promotion for the person who nominated you.
•Display the award on your blog — by including it in your post and/or displaying it using a "widget" or a "gadget". You can download images for the award here
•Write a 150-300 word post about your favorite blog that is not your own. Explain why you like the blog, provide links.
•Answer your questions and provide 10 random facts about yourself.
•Nominate 5 – 11 blogs that you feel deserve the award, who have less than 200 followers (because she broke the rules and tagged me even though I have almost 800 followers, I'm going to break this rule as well because I'M A REBEL😎) and ask them your own questions.
•List these rules in your post (You can copy and paste from here or from this site)
•Don't forget to inform the people/blogs you nominated about it.
---
The Questions:
Do you enjoy rereading books?
Hmm, it depends. I don't usually reread YA books, but lately whenever I've been finding myself in the midst of a reading slump, I pick up a childhood favourite and reread it.
---
What's something you keep just because it means a lot to you?
All my stuffed animals from when I was little. Oh gosh, I have hundreds, but I keep them anyway because they mean too much to me to let them go, haha.
Just to give you an idea of how many I have… I have 3 bins of them in my room (one by my window, two inside my closet) and another 2 HUGE bins of them in my basement. I was obsessed with them, I'll admit that.😂
(Very old picture, hence the quality, but I've put basically all of them away!)
---
What inspired you to start your blog?
Ugh, I get asked this every single time! It's getting really annoying, honestly. Let me copy and paste from an old post because I don't feel like writing it again and again:
I have always had a love for reading and writing. When I joined Goodreads, I came across the art of book reviews, and it opened up a whole new reading world for me. I started to write some reviews of my own, and then I discovered book blogs! The ones I read really fascinated me, and I thought that it was really cool that they got to interact and write for so many other fellow readers, and get to read and review books before everyone else. Since I loved books and writing, I decided, why not make a blog of my own? I don't really like writing fictitious stories, so I thought that blogging about them would be perfect for me. And I was right! I have only been blogging for about a month, but I find so much pleasure in doing it! I hope to continue for a long time!
---
If you could choose, what book would you have turned into a movie/TV show?
The Lunar Chronicles series!
---
Tell us an unpopular opinion on a book, character, couple, etc. that you have.
I am SO SO sorry to all Raven Cycle fans, but I read the first two books in the series and they bored me to death! I have concluded that fantasy is just not my thing.🤷‍♀️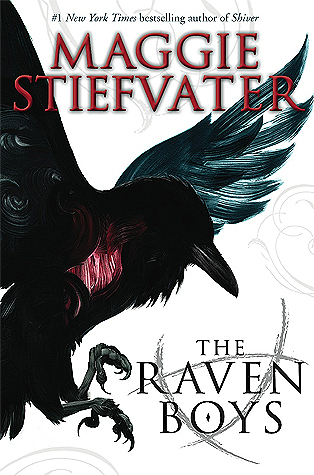 ---
What's the farthest you have traveled?
I haven't been able to travel much yet, but the farthest I've traveled was to Jamaica!🌴
(Picture isn't mine, but this was the resort we stayed at)
---
Which book release are you most excited about this year?
I am HYPED for Turtles All the Way Down. I need it in my hands this very second!😩
---
How would a perfect day look like to you?
In my perfect day, I'd have time to do everything I need and want to do without any lolling around. I'd finish an amazing 5-star book, write a post or two for my blog, and then later go out and spend time with friends or family. A little bit of everything I love would be great!💜
---
Ten random facts:
1. A guilty pleasure of mine is watching bad auditions on America's Got Talent and X Factor! They are hilarious.😂
2. Last year I really disliked science, but this year I have been starting to like it more because my teacher is amazing! She explains things very well and she always likes to make sure everyone understands everything 100% before moving on.
3. I quit dance this year– I just wasn't feeling it anymore and I barely have time for it.
4. My fingernails are currently painted with a shade of dark purple, but unfortunately they're chipping.💅😒
5. A few weeks ago, my iPad's notification bar was stuck halfway down the screen and the home button was (and still is) broken, so I couldn't restart it or do anything with it for 2 weeks until it died. I then recharged and restarted it, but it has been super laggy. This is why I've been procrastinating reading two digital ARCs!
6. I recently cleaned out my room and recycled hundreds of papers. I'm glad that my room is emptier now!
7. I'm starting to tire of my blog's current graphics, so I've been thinking that I'll be changing them up every year. By 2018, I want to give this blog a revamp.
8. I have never tried sushi.
9. My braces were SUPPOSED to come off in June… but I still have a couple really stubborn gaps from when I got some molars removed, so the orthodontist is saying that they'll come off during the winter. Hopefully those gaps close soon!😡
10. I am not a big fan of denim.
---
A favourite blog of mine:
I am in love with Michelle @ A Thousand Lives Lived's blog! Much like me, she is a Canadian high schooler, and we agree about many of the same books! She is honestly such an inspiration not just to me, but most likely for many other bloggers as well. I first found her while looking for other users' reviews on Goodreads, and the fact that she has read so many books at just 16 years old really fascinated me. Whenever I pick up a new book, it is her opinion on it that I trust the most because her reviews are so raw, engaging, and fun. I have found dozens of new reads from her blog and Goodreads profile and I really enjoyed them! I haven't really interacted with her directly yet, but I would love to as she seems super nice and friendly! Michelle, your blog is absolutely amazing. I can't wait to see what you read and post next!💜
---
My Questions:
1. Where was the last place you travelled, and when was it?
2. How many physical books do you own?
3. Under what circumstances would you DNF a book?
4. What was the last movie you saw in theatres? Did you enjoy it?
5. Tell me a teaser sentence from the book you're currently reading!
6. What device do you use to write your blog posts (computer, phone, etc.)?
7. Tell me a little known fact about you that no other bloggers know.
8. What song is stuck in your head right now? (if any)
---
I nominate…
1. Maygin @ Diversifying Perspective, One Book at a Time
3. Delphine @ Delphine's Babble on Some Good Reads
I understand it if you guys are not up to participating, but I would still love to hear your answers to my questions!💞
---
So tell me, have you read any of the books mentioned? Opinions? Do you dis/agree with any of my answers? Let me know in the comments below.
Congratulations on reading my ENTIRE post!🎉
Au revoir!💜