(Picture credit goes to Sydney)
(All photos, other than the ones of my dog, do not belong to me and I give credit to their owners)
Hi everyone!😊
Welcome to my 13th Sunshine Blogger Award! (They're not over yet… I still have a couple more on the way afterwards😂)
I'd like to give a sincere thank you to the awesome Sydney @ Scripturient for thinking of me! I only just discovered her blog but I absolutely love it, so be sure to check it out!💜
So let's get on with it!
---
The Rules:
The Sunshine Blogger Award is given to bloggers who are creative, positive, and inspiring.  Once nominated, the blogger is required to write a post in which they:
1. Thank the blogger who nominated them and link back to their blog.
2. Answer the 11 questions asked by the blogger who nominated them.
3. Nominate 11 3 other blogs and give them 11 new questions to answer.
4. Notify your nominees and display the Sunshine Blogger Award in your post.
---
The Questions:
How long have you been blogging?
I have been blogging for almost a year and a half now, since April 10th, 2016. Wow, time does fly by fast!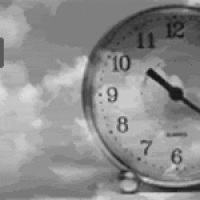 ---
Who is your favourite villain?
That would have to be Queen Levana from The Lunar Chronicles. At first I despised her, but when I read about her backstory in Fairest, my opinion softened a little bit and I became slightly more fond of her.
---
What is the first book you remember reading?
I've been an avid reader since I was 18 months old. I don't know about you, but I sure don't remember anything from when I was that age. Anyway, I'm *guessing* that the first book I have memory of is…
My parents always used to read this to me at bedtime- my dad read it so much that he even memorized it!
---
How do you manage blogging and other aspects of your life?
I get asked this a lot. To be completely honest, I have no idea. I think I'm just naturally good at managing my time, but there have been roadblocks every once in a while when I have had to take some little hiatuses.
---
Where do you see your blog in five years?
That's a bit of a ways away, but here are some things that I'm hoping for:
To have over 1000 followers
To have FINALLY changed my cringey, fetal name😂
To have implemented a sleeker, more professional design
And I know that this doesn't really have to do with blogging, but it has to do with reading, and that is to have logged at least 1000 books under my Goodreads "read" shelf!
---
What is your favourite part of blogging?
I get asked this question too much, and I have too many answers for it. So, I'd love for you to check out this post!
---
List your top three favourite movies.
Well, here are the *two* I could think of in no particular order…
I'm sorry I couldn't think of a third one, I am just not the biggest fan of movies!
---
What are your interests outside of blogging?
Like so many of these other questions, I've answered this one a million times. Anyway, here goes again:
Reading, of course!
Family
Friends
Technology
Languages
Math
America's Got Talent (I've been following this season closely! I hope Angelica Hale or Darci Lynne wins!)
And lots more!
---
Do you have any pets? What kind(s)?
I have a Cockapoo dog named Max, but truthfully, I tend to call him Maxie more than his actual name! He is 4 1/2 years old and I just adore him so much!💜
---
Paperback or hardcover?
I think I'll have to say paperback because a) my overflowing "bookshelf" has virtually no space for hardbacks, and b) they are simply easier to read from and carry around than a hardcover book. Though hardcovers are objectively prettier, paperbacks are more my style!✌️
---
What is your favourite book you've read this year?
How to Disappear by Sharon Huss Roat was absolutely amazing. You'll be seeing my review for it in October!😃
---
I nominate…
2. Claudia & Diana @ The Bookish Sisters
3. Melting Pots and Other Calamities
It is totally fine with me if you guys are not into participating, but I have willingly done it 13 times and I would love to see your answers to my questions below!💘
---
My questions:
1. Where was the last place you travelled, and when was it?
2. How many physical books do you own?
3. Under what circumstances would you DNF a book?
4. What was the last movie you saw in theatres? Did you enjoy it?
5. Share your favourite meme or GIF!😂
6. Tell me a teaser sentence from the book you're currently reading!
7. What device do you use to write your blog posts (computer, phone, etc.)?
8. Tell me a little known fact about you that no other bloggers know.
9. If you could travel anywhere in the world right this instant, where would you go, and why?
10. What song is stuck in your head right now? (if any)
11. Give a shoutout to 5 awesome bloggers, and spread the love like confetti!😊
---
So tell me, do you agree with any of my answers? Disagree? What would your answers be to my or Sydney's questions? Let me know in the comments below.
Au revoir!💜