Hi everyone!👋
The incredible Jess @ Daring to Jess  has tagged me to take part in the Book Blogger Test. Thanks so much, Jess, and be sure to take a look at her super fun blog!💘
So let's get on with it, shall we?
---
The Rules:
– Thank the person who nominated you and add a link to their blog
-Answer the ten questions asked on this post
-Nominate at least five people to do it also
-Let your nominees know you nominated them
---
The Questions:
What are your top 3 book pet peeves?
Dog-eared pages– I used to not mind them, but now they drive me crazy! How could one do that to a book?!
Love triangles– They are annoying as heck and I can't stand them. They are usually instant turn-offs for me, but I have read a few books that can count as exceptions to this.
Characters with missing/abusive/deceased parents– This is the case in almost every YA contemporary novel I read. Just stop it already! I would guess that this is just to make readers experiencing these things feel more comfortable, but it is honestly so overdone. I want to see a happy family for a change!💜
---
Describe your favourite reading spot.
My favourite reading spot is in my room and on my bed, nestled up with a book. That's pretty much it.❤️
---
Tell us 3 book confessions.
I haven't read The Fault in our Stars yet. I know the basics of the story and how sad it is, so why even bother?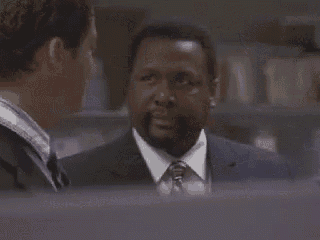 I know how awesome fantasy and action books are for some people, but they usually bore the heck out of me, I'm sorry. I prefer light, happy reads over dark, deep ones.
This isn't about reading per se, but I dislike taking photos for Bookstagram. If you were to check mine out at this link, then you'll see that I haven't posted a bookish photo in forever. I just don't have the patience or the time, guys!
---
When was the last time you cried during a book?
Oh gosh, I haven't cried over a book in such a long time. It was all the way back in May 2016 for Eleanor & Park. The ending broke me!😭
---
How many books are on your bedside table?
I don't keep any on it at the moment, but I do keep some books on the floor against the wall in front of my bed. Right now, there are 2 books from my TBR there.
---
What's your favourite snack to eat while reading?
Something really weird about my reading habits is that if I'm reading fiction, I cannot eat and focus on the story at the same time, but if I'm reading non-fiction or articles, I enjoy eating while focusing. So if I'm reading non-fiction and non-fiction only, then I'd eat something light such as popcorn or pretzels.
---
Name 3 books you would recommend to anyone.
---
Show us a picture of your favourite book on your bookshelf.
---
Describe how much books mean to you in 3 words.
Informative, special, escapism.💞
---
What is your biggest reading secret?
Like Jess, I don't really have one. Just check out my answers to the bookish confessions if you're really wondering.😉
---
I tag…
1.Rose @ Tea With Rose's Tomes
3.Sarah @ Rebel Princess Reader
I could not find enough people for 5, so I only nominated 3! My apologies!
I am really looking forward to seeing your answers to the questions above, but it is completely fine by me if you are not up to participating right now.👍
---
So tell me, have you read any of the books mentioned? Opinions? Do you agree or disagree with any of my answers? Let me know in the comments below.
Au revoir!💜