(Credit: Shouni)
Hi everyone!👋
Shouni @ Through the Book Portal has tagged me to take part in the Mid Year Freak Out Book Tag. Thank you so much, Shouni! Be sure to check out her blog- it rocks!👌💗
I also participated in this tag last year, and you can view that post here.
So let's start freaking out!😱
---
1. Best books you've read so far in 2017?
Here are some favourites so far!💟
---
2. Best sequel of 2017 so far?
Girl Online Going Solo was the PERFECT ending to the Girl Online series.👌
---
3. New release you haven't read yet, but want to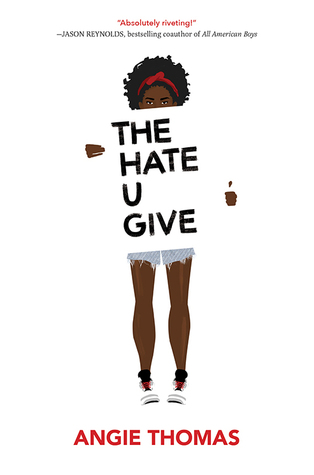 I STILL haven't gotten my hands on The Hate U Give and it's been killing me! I want to read it so badly, so somebody please place it in my grabby hands!😩
---
4. Most anticipated release for the second half of 2017?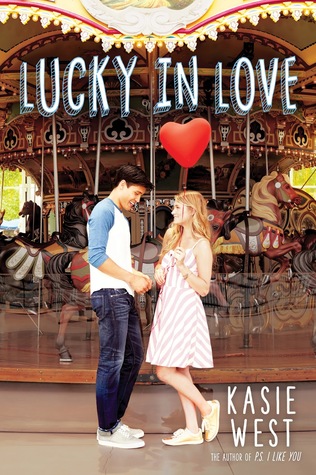 I can't wait to see what goodness Kasie West has to offer in this new book. It looks like so much fun!🎉🎉
---
5. Biggest disappointment?
I was expecting Literally to literally be awesome since Dreamology was, but even though I did like it, it still wasn't as good as I thought it would be.😟
---
6. Biggest surprise?
When I received the publicist's request to read this book, it wasn't really up my alley, but I decided to accept it anyway. It turned out to be very interesting!☺️
---
7. Favourite new author? (Debut or new to you)
I only started reading Kody Keplinger's books this year, but I have really been enjoying them! Reviews:
---
8. Newest fictional crush?
Dev from Bookishly Ever After is the only one I can think of at the moment.😛💜
---
9. Newest favourite character?
Hmm. I can't really think of anyone that sticks out, which is saying something…😕
---
10. Book that made you cry?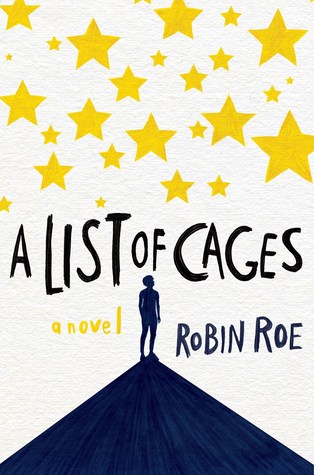 Nothing has actually made me cry thus far, but one book that moved me so much was A List of Cages by Robin Roe. (Y'ALL SHOULD READ IT, IT'S AMAZING!!💗)
---
11. Book that made you happy?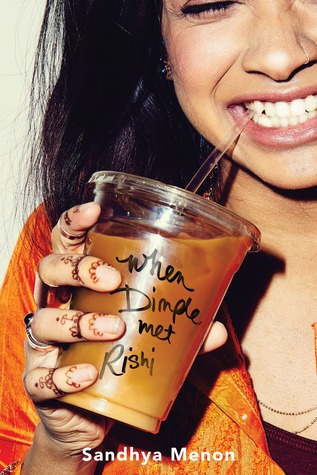 To steal Shouni's answer (sorry!🙊), When Dimple Met Rishi also made me smile from ear to ear with its pure awesomeness!😃
---
12. Favourite book to movie adaptation you've seen this year?
I'll have to pass on this- I haven't watched any so far!😂
---
13. Favourite review you've written this year?
Honestly, I am proud of all of the reviews that I've been writing this year. They have all become much more coherent and unique than they were when I first started blogging. So, I'll have to give this title to all of them!💘
---
14. Most beautiful book you've bought or received this year?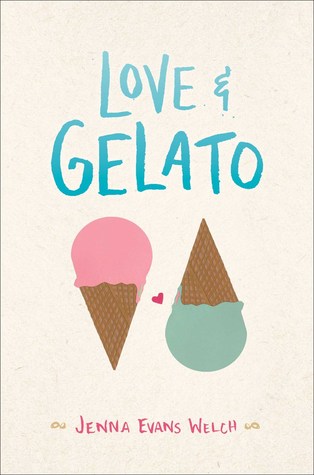 I just bought Love & Gelato (YES, I FINALLY DID!), and its cover is so adorable that I want to pet it all day long!😍
---
15. What books do you need to read by the end of the year?
I have no specifics for this question, honestly. Pretty much just anything on my TBR that I can get my hands on will be my answer, I guess.
---
I tag…
I would love to see how you guys answer these questions, but if you don't feel like participating, then you are totally welcome to skip.😊
Even if I haven't tagged you, also feel free to participate if you'd like!😃
---
So tell me, how has 2017 been for you in terms of reading and blogging? What have been some of your favourite reads so far? What else are you hoping to read by the end of the year? And do you agree with any of my answers? Let me know in the comments below.
Au revoir!💜