Hi everyone!☺️
Since I am going through a bit of a reading slump right now due to having so many tests and assignments this week and plus exams coming up, I decided that it would be fun to move away from the books today and focus more on my blog, moreover, some of the search terms that have led people to this very blog. (I'm honoured, by the way…🙈 )
I got this idea from quite a few other bloggers who I've seen do this, and it looks so fun!
So let's get to it!👌
---
cheating lessons – info on nan willard cappo
I read this book a while ago for Netgalley, and you can find its review by clicking on its cover.
Since this searcher wanted some information about the author, this is what I found on Goodreads:

My first published novel was CHEATING LESSONS (Simon & Schuster/Atheneum, 2002), in which a teenage girl must finesse a cheating scandal in her school. It won an Edgar nomination for Best YA mystery, and has been republished in print, ebook and audio in 2016.
My latest book is UNACCOUNTED FOR, also Young Adult but a bit edgier–suitable for mature teens and adults (has a male hero this time).
These novels are set in Michigan. I've since moved to Pittsburgh, and am working a book set there.
Hope that satisfies you, anonymous searcher!😂🙈
---
how to add netgalley badge to wordpress
Okay, so I know that there is a way to do it by copying and pasting a string of code into a widget on your blog, but all I did was save the image onto my Mac's desktop and drag it onto my "Review Policy" page.
Or if you prefer the official coding way, then I hope this article is at least somewhat helpful?
---
book tag
I do a lot of those! Head on over to this page to view a FULL LIST of all the book tags and awards that I've participated in, and feel free to tag me in yours and I'll get to it ASAP (that is, if I haven't already done it).💜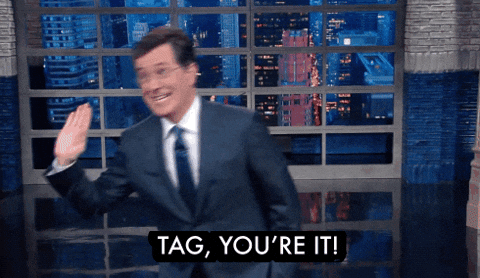 ---
the inexplicable logic of my life synopsis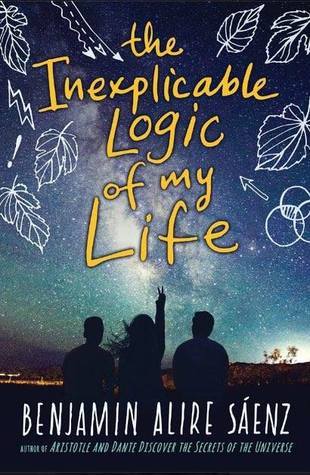 If you haven't read my review in which I gush over this book, then press on the cover to do so!
Anywho, the searcher asked for the synopsis of this book. Let's give them that synopsis.
The first day of senior year:

Everything is about to change. Until this moment, Sal has always been certain of his place with his adoptive gay father and their loving Mexican-American family. But now his own history unexpectedly haunts him, and life-altering events force him and his best friend, Samantha, to confront issues of faith, loss, and grief.

Suddenly Sal is throwing punches, questioning everything, and discovering that he no longer knows who he really is—but if Sal's not who he thought he was, who is he?
---
you're welcome universe review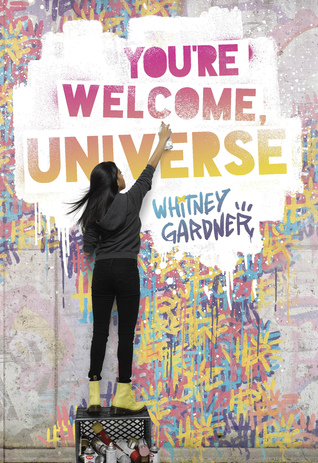 \
I'm not going to post my entire review here, so here's just a snippet:
"…this book was quite unique, so I want to point out a few things that made it this way. First, the fact that there was little romance. There was a tiny bit between Julia's best friend Jordyn and another minor character, but it makes almost no impact on the plot. It was refreshing to read a contemporary book without a major romantic relationship for a change– there really don't seem to be too many of those!"
To view the rest, press on the cover!☺️
---
briefly summarize the wizard of oz
Um, how do you not know the story? I thought it was universally known…?
Anyway, The Wizard of Oz is a great movie and book about a Kansas girl named Dorothy who gets whirled up in a tornado and finds herself in the land of Oz wanting to go back home, in which she meets many new friends such as a lion looking for courage, a scarecrow looking for a brain, and a tin man looking for a heart. All of them take a journey to go to the Wizard of Oz in hopes of receiving everything they want.
---
 sean griswold's head what happens in the book
Firstly, that is improper grammar. The correct way to say it is "What happens in the book Sean Griswold's Head?"
But for today, I'll be nice and let it slide.☺️
Here is your synopsis:
According to her guidance counselor, fifteen-year-old Payton Gritas needs a focus object-an item to concentrate her emotions on. It's supposed to be something inanimate, but Payton decides to use the thing she stares at during class: Sean Griswold's head. They've been linked since third grade (Griswold-Gritas-it's an alphabetical order thing), but she's never really known him.

The focus object is intended to help Payton deal with her father's newly diagnosed multiple sclerosis. And it's working. With the help of her boy-crazy best friend Jac, Payton starts stalking-er, focusing on-Sean Griswold . . . all of him! He's cute, he shares her Seinfeld obsession (nobody else gets it!) and he may have a secret or two of his own.

In this sweet story of first love, Lindsey Leavitt seamlessly balances heartfelt family moments, spot-on sarcastic humor, and a budding young romance.
---
tess character traits the uquiet past
Don't you mean The Unquiet Past…?😏
Tess was a pretty good character, I must say. She was intuitive, determined, positive, upbeat, passionate, courageous, relatable, and more. Read my review of the book itself by clicking on the cover!😃
---
So that's a wrap! Thank you guys for reading! If I compile enough of these search terms in the future, I'll write up a Part 2!😛
So tell me, what search terms have led people to your blog? Any weird ones? Were YOU the culprit of any of these searches?😏 Let me know in the comments below.
Au revoir!💜