Hi everyone!😄
Magical realism is one of my favourite book genres. Along with my love of the contemporary genre, I adore being able to experience some magic within it as well. So this week, I decided to incorporate that into my Top Ten Thursday!
So let's get on with the magic, shall we?😉
---
1. As You Wish by Chelsea Sedoti
What if you could ask for anything- and get it?

In the sandy Mojave Desert, Madison is a small town on the road between nothing and nowhere. But Eldon wouldn't want to live anywhere else, because in Madison, everyone gets one wish—and that wish always comes true.

Some people wish for money, some people wish for love, but Eldon has seen how wishes have broken the people around him. And with the lives of his family and friends in chaos, he's left with more questions than answers. Can he make their lives better? How can he be happy if the people around him aren't? And what hope is there for any of them if happiness isn't an achievable dream? Doubts build, leading Eldon to a more outlandish and scary thought: maybe you can't wish for happiness…maybe, just maybe, you have to make it for yourself.
This post was actually inspired by this Netgalley ARC that I recently read. It is all about a small town where everyone gets to make a wish on their 18th birthday, and it was the best book I've read in a very long time. Since it comes out in January, you guys won't be seeing my review for it on here until December, but once I write the full review, it'll be on my Goodreads for you to check out!☺️
2. Between the Lines by Jodi Picoult & Samantha van Leer
Delilah is a bit of a loner who prefers spending her time in the school library with her head in a book—one book in particular. Between the Lines may be a fairy tale, but it feels real. Prince Oliver is brave, adventurous, and loving. He really speaks to Delilah.
And then one day Oliver actually speaks to her. Turns out, Oliver is more than a one-dimensional storybook prince. He's a restless teen who feels trapped by his literary existence and hates that his entire life is predetermined. He's sure there's more for him out there in the real world, and Delilah might just be his key to freedom.
A romantic and charming story, this companion novel to Off the Page will make every reader believe in the fantastical power of fairy tales.
This book is all about a girl who loves a specific fairy tale book, so the characters come to life and reel her into their story. It's absolutely perfect for the reader who wishes to join their favourite book characters in on their journeys!👌
3. Lucky Jonah by Richard Scrimger
What if you could escape your life with just one click?

Bullied by his brother and living in the shadow of his athletic best friend, Jonah is crippled by self-loathing and insecurity. Then a mysterious stranger hands him a disposable camera with the power to transport him into someone else's body—and someone else's life. But with a limited number of shots and trouble mounting click by click, will this unhappy boy find a new life? Or will the secret he's been keeping follow him wherever he goes? Richard Scrimger's Lucky Jonah is a hilarious take on a Freaky Friday-esque switcheroo with a major identity crisis.
This story is severely underrated. It is pretty much a middle grade version of Every Day by David Levithan, which I will mention later on in this post, but it's about a boy named Jonah who changes identities whenever he snaps a picture. It was a fabulous story about finding your identity and your passions.❤️
4. Literally by Lucy Keating
A girl realizes her life is being written for her in this unique, smart love story that is Stranger Than Fiction for fans of Stephanie Perkins.

Annabelle's life has always been Perfect with a capital P. Then bestselling young adult author Lucy Keating announces that she's writing a new novel—and Annabelle is the heroine.

It turns out, Annabelle is a character that Lucy Keating created. And Lucy has a plan for her.

But Annabelle doesn't want to live a life where everything she does is already plotted out. Will she find a way to write her own story—or will Lucy Keating have the last word?

The real Lucy Keating's delightful contemporary romance blurs the line between reality and fiction, and is the perfect follow-up for readers who loved her debut Dreamology, which SLJ called, "a sweet, quirky romance with appealing characters."
I enjoyed Lucy Keating's Dreamology a lot more, but Literally follows a girl whose life is literally being written for her! Although I didn't think the execution was the best, I'd still recommend it for a fluffy, refreshing read.🍭
5. Before I Fall by Lauren Oliver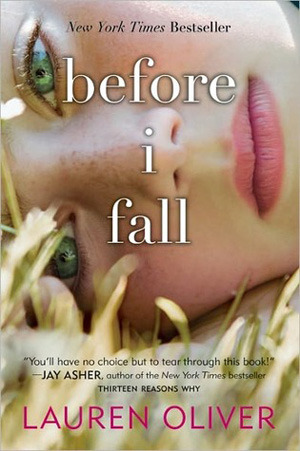 With this stunning debut novel, New York Times bestselling author Lauren Oliver emerged as one of today's foremost authors of young adult fiction. Like Jay Asher's Thirteen Reasons Why and Gayle Forman's If I Stay, Before I Fall raises thought-provoking questions about love, death, and how one person's life can affect so many others.

For popular high school senior Samantha Kingston, February 12—"Cupid Day"—should be one big party, a day of valentines and roses and the privileges that come with being at the top of the social pyramid. And it is…until she dies in a terrible accident that night.

However, she still wakes up the next morning. In fact, Sam lives the last day of her life seven times, until she realizes that by making even the slightest changes, she may hold more power than she ever imagined.

Named to numerous state reading lists, this novel was also recognized as a Best Book of the Year by Amazon.com, Barnes & Noble, The Daily Beast, NPR, and Publishers Weekly. It has been optioned for film by Fox 2000 Pictures.

Supports the Common Core State Standards.
Before I Fall was a pretty good book all about a girl who relives the day she dies 7 times. It teaches readers to always think before making decisions, and I'd definitely recommend it!
6. Every Day by David Levithan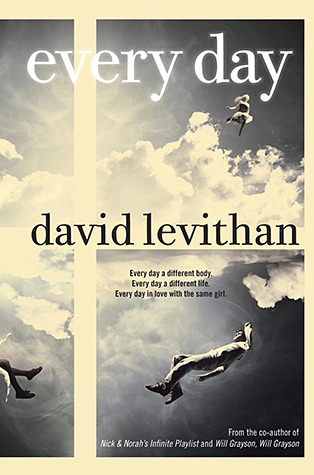 Every day a different body. Every day a different life. Every day in love with the same girl.
There's never any warning about where it will be or who it will be. A has made peace with that, even established guidelines by which to live: Never get too attached. Avoid being noticed. Do not interfere.

It's all fine until the morning that A wakes up in the body of Justin and meets Justin's girlfriend, Rhiannon. From that moment, the rules by which A has been living no longer apply. Because finally A has found someone he wants to be with—day in, day out, day after day.
OMG, I adored this one! It is all about A, who switches bodies every day, hence the title. The concept and the execution is A+!
7. Dreamology by Lucy Keating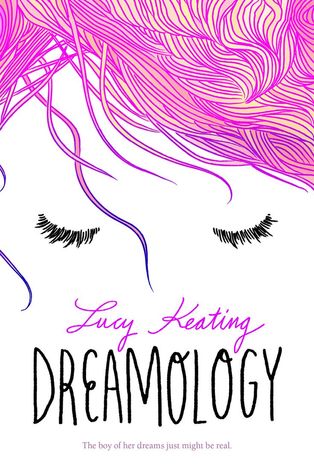 Vibrantly offbeat and utterly original, Lucy Keating's debut novel combines the unconventional romance of Eternal Sunshine of the Spotless Mind with the sweetness and heart of Jenny Han.

For as long as Alice can remember, she has dreamed of Max. Together, they have traveled the world and fallen deliriously, hopelessly in love. Max is the boy of her dreams—and only her dreams. Because he doesn't exist.

But when Alice walks into class on her first day at a new school, there he is. Real Max is nothing like Dream Max. He's stubborn and complicated. And he has a whole life Alice isn't a part of. Getting to know each other in reality isn't as perfect as Alice always hoped.

Alarmingly, when their dreams start to bleed into their waking hours, the pair realize that they might have to put an end to a lifetime of dreaming about each other. But when you fall in love in your dreams, can reality ever be enough?
Here's another one of my favourite books, Dreamology! It follows a girl who dreams about a special guy and he ends up turning up in real life, and it's amazing!
8. Two Summers by Aimee Friedman
ONE SUMMER in the French countryside, among sun-kissed fields of lavender . . .

ANOTHER SUMMER in upstate New York, along familiar roads that lead to surprises . . .

When Summer Everett makes a split-second decision, her summer divides into two parallel worlds. In one, she travels to France, where she's dreamed of going: a land of chocolate croissants, handsome boys, and art museums. In the other, she remains home, in her ordinary suburb, where she expects her ordinary life to continue — but nothing is as it seems.

In both summers, she will fall in love and discover new sides of herself. What may break her, though, is a terrible family secret, one she can't hide from anywhere. In the end, it may just be the truth she needs the most.

From New York Times bestselling author Aimee Friedman comes an irresistible, inventive novel that takes readers around the world and back again, and asks us what matters more: the journey or the destination.
Ahhh, what a fun read! Two Summers is about a girl who spends her summer in two different dimensions. It's kind of difficult to explain, but I'd totally recommend that you pick up the book if you are into summery, light reads.☺️
9. The Autumn Falls series by Bella Thorne
New friends, new enemies . . . can a magical journal change Autumn's crazy life?

With her fiery red hair, new-girl outsider status, and tendency to be a total klutz, Autumn Falls definitely isn't flying below the radar at Aventura High. Luckily, she makes some genuine friends who take her under their wing. But she also manages to get on the wrong side of the school's queen bee, and then finds out the guy she's started to like, funny and sweet Sean, hangs with the mean crowd. Now her rep and her potential love life are at stake.

When Autumn vents her feelings in a journal that belonged to her late father, suddenly her wildest wishes start coming true. Is it coincidence? Or can writing in the journal solve all her problems? And if the journal doesn't work that way,  is there a bigger purpose for it—and for her?

Filled with personal elements from Bella's own life, AUTUMN FALLS is the first book in Bella Thorne's new series! It has everything readers will love and relate to: a real girl trying to find her own inner strength and be the best she can be, with a hint of magic and mystery, and a steady stream of OMG-I-can't-believe-that-just-happened fun.
Books written by celebrities like Bella Thorne are often controversially viewed, but if you trust my opinion, this series was amazingly written. In every book, there is something brand new and magical! In the first book, protagonist Autumn gets a journal that grants all her wishes, a map that can take her anywhere in the second, and lastly, a locket that can help her time travel.💜
10. The Future of Us by Jay Asher and Carolyn Mackler
It's 1996, and Josh and Emma have been neighbors their whole lives. They've been best friends almost as long—at least, up until last November, when Josh did something that changed everything. Things have been weird between them ever since, but when Josh's family gets a free AOL CD in the mail, his mom makes him bring it over so that Emma can install it on her new computer. When they sign on, they're automatically logged onto their Facebook pages. But Facebook hasn't been invented yet. And they're looking at themselves fifteen years in the future.

By refreshing their pages, they learn that making different decisions now will affect the outcome of their lives later. And as they grapple with the ups and downs of what their futures hold, they're forced to confront what they're doing right—and wrong—in the present.
Lastly, I'm not too sure if this book classifies as magical realism, but The Future of Us was an astonishing novel about two teens in 1996 who find themselves on Facebook in the current days. They were forced to rethink all of their decisions and weigh everything that is special to them.
---
So tell me, have you read any of these books? Opinions? What are some of your favourite magical realism reads? Any you'd like to recommend (I 100% appreciate recommendations!)? Let me know in the comments below.
Au revoir!💜