Hey everyone!☺️
The awesome Laura @ thebookcorps has nominated me for my second Unique Blogger Award. Thank you so much for thinking of me, Laura! If you haven't already, then be sure to take a peek at her fascinating blog!💜
Without further ado, let's get onto it!😉
---
The Rules:
Share the link of the blogger who has shown love to you by nominating you.
Answer the questions.
In the spirit of sharing love and solidarity with our blogging family, nominate 8-13 people for the same award.
Ask them three questions.
---
Les Questions:
1. I know we're all mainly YA readers on here, so what is your favourite adult fiction novel?
I don't really read adult fiction. As you may know, I am a teenager in high school, so adult fiction usually goes right over my head. So, I unfortunately cannot answer this question right now. Sorry!😧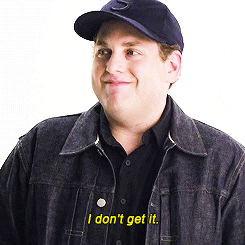 2.

Enough with the heroes, they're boring. Who is your favourite book villain?
My favourite book villain is probably Queen Levana from The Lunar Chronicles. Her backstory is so interesting- I absolutely loved reading from her point-of-view in Fairest.
3. 

Will you ever lend a book to a friend? Why/Why not? Any horror stories?
Would I ever lend a friend a book? Well, sometimes. If they really want to read one of my books, then I will likely happily lend it to them, but I find that the books I lend out either a) come back damaged, or b) never come back at all. It's annoying- I just want my books to be returned the way they were given!😠
As for the horror stories, I personally dislike them, and my friends aren't the biggest fans of them, either.🙅
---
I nominate…
I would love to see your answers to my questions below, but I totally understand if you don't feel like participating- you guys ultimately have no obligations to.☺️
---
Mes questions pour vous:
Share your favourite meme or GIF!
What song is stuck in your head right now? (if any)
Share a teaser sentence from the book you're currently reading!
---
So tell me, do you (dis)agree with any of my answers? What would be your answers to my or Laura's questions? Let me know in the comments below.
Au revoir!💜