Hi everyone!💗
Since Mother's Day is coming up this Sunday, I figured, why not make a Top Ten Thursday post about bookish gifts for moms?
My mom does not really read much fiction- she is more of an artistic, athletic type, which is the polar opposite of me, haha! Anyway, here's a shoutout to her, because I know she reads almost every one of my blog posts. Hi, Mom! I love you so much!😘
So let's get started!☺️
---
So, what would I buy my mom for Mother's Day if she were the bookish type?
1. Bookish Mug
Since my mom and many others enjoy drinking coffee as well as other drinks, I would consider buying her a bookish mug. This one below that I found is especially cute- definitely a true statement for many!😉
2. Popular Adult Books
This one goes without saying- buy your book lover of a mom a book they've been dying to read from the adult genre! Of course, if they prefer YA or something else, then you could buy them a book from that genre. For those out of the loop about today's most popular adult reads, then The Night Circus by Erin Morgenstern and Room by Emma Donoghue are two I've heard some amazing things about!
3. Adult Colouring Books
There are many awesome colouring books to buy for your mom for mother's day, bookish or not. I personally own two- one from The Selection series and another more generic one. Anything goes- it's for sure a great stress reliever!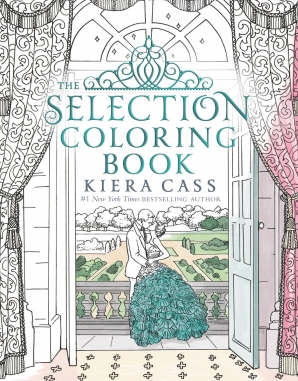 Credit (I own this one!)
4. eReader
If you're feeling EXTRA generous, then you can go all out and buy your mother her very own eBook reader! Whether it be a Kindle, a Nook, a Kobo, or even a tablet like an iPad with way more functions, there are many pros and cons to all of these brands. I myself have an iPad mini to read digital books on, which are mainly ARCs, but I've heard that all of these brands are great!
5. Bookish T-Shirts
If your mom REALLY fangirls and swoons over fictional characters and worlds and would be happy to show it off, I would say to buy her a T-shirt regarding to the fandom she is in. Not every bookish fandom has T-shirts just yet, but I've heard that you can find many custom ones, which is even more heartfelt!💜
Here's a cute one made specifically for Harry Potter Slytherins! Credit
6. Bookish Pins or Badges
If your mom is an avid reader plus an avid jacket wearer, then why not combine the two and buy her some bookish pins or badges? For this example, I'll be using Harry Potter again- there are some really cute pins out there for moms in any of the different houses!
7. Tickets to Book-to-Movie Adaptations
What better way for both of you to spend a day together than hanging out at the movies, watching an adaptation of a book you both really love? There aren't many that are in theatres at the current moment, but many others such as Everything, Everything will be out very soon!
Or, spending time at home watching an adaptation on Netflix or on DVD is also perfectly fine!💗
8. Bookish Socks
If your mom likes her feet to be comfortable while reading, then special reading socks would be a great option for her. You'll be surprised at the variety that is offered!
9. Fairy Lights for her Bookshelf
These are literally THE MOST GORGEOUS THINGS, especially when placed on bookshelves! Where I live, they only cost $15 at Indigo, and your mom will be so thankful!❤️
10. Gift Cards
Last but not least, you can always just buy her a bookish gift card to your local bookstore or Amazon. They are always appreciated gifts and your mom will be able to choose whatever book or piece of bookish merchandise she'd like!😉

---
So tell me, do you celebrate Mother's Day? Is your mom an avid reader? If so, what does she read and what do you plan on getting her? Let me know in the comments below.
Au revoir!💜