Hi everyone!☺️
On April 10th, I celebrated my first blogiversary! Along with that, I also announced my first ever Q&A, and this is where I will be answering all of the questions I received!
You guys all asked great questions, and I can't wait to answer them! Thank you so much to all of you who participated, it means so much to me!💜
So let's get started!
---
Stephanie @ TeacherOfYA asks: "What is your fave genre of all time? Like if you could only read one genre forever? "
Contemporary, 100%! I just love any fluffy, realistic book that can lift up my spirits.☺️
Shouni @ Through the Book Portal asks: "Do you have an auto – read author? (Like an author whose book you'll read no matter what they wrote)"
I have many auto-read authors! Some of these include Morgan Matson, Kiera Cass, R.J. Palacio, my aunty Robyn Levy, and SO MANY MORE.💜
Krysti @ YA and Wine asks: "If you could give one piece of advice to beginning bloggers, what would it be?"
Similarly, Rosie @ The Book Cover Girls asks: "Do you have any blogging advice? What are some lessons you've learned in your first year of blogging that you could pass on?"
My biggest piece of blogging advice would be to be yourself and to not be afraid to let out your personality on your blog. It is rather easy to tell if you aren't being authentic, and thus it will be harder to draw in followers if you are a fake version of yourself. Go all out with your personality, and I promise that others will go all out and follow you.😉
Poulami @ Daydreaming Books asks: "What are your hobbies? (Besides reading and blogging)"
Besides reading and blogging, I love hanging out with friends and family, reading random articles on my computer (ahem, BUZZFEED!), using social media, and studying. Yes. You heard me. I enjoy studying. I am just a learner at heart, so I love to jam information into my brain like the world is about to end, haha!😂
Raven @ Dreamy Addictions asks: "Name three books that you can't live without?"
This question is hard to answer but at the same time quite easy- I have so many favourites, but I think I just may be able to pinpoint three ultimate, ULTIMATE favourites. Here they are:
Miss Elizabeth asks: "What advice can you give to other bloggers looking to expand their following base?
What was the funnest part about getting your blog to its current success?"
As for the first question, I've already answered it above, haha!
For the second question, I would have to say that the *most fun* part would have to have been interacting with other bloggers and reading their posts. Reading other posts gives me so much inspiration, and of course, I twist other bloggers' ideas and make them my own on my blog. Also, I ultimately just love seeing what other avid YA readers are reading and talking about!💘
Lauren @ Wonderless Reviews asks: "Is there a genre you don't read much, but would like to try more?
If you could only recommend one book what would it be?
Besides reading, what are some of your favourite things?"
Similar to Lauren's first question, Ashley @ Inside my Minds asks: "What is your least favorite genre to read and why?"
My least favourite genre is fantasy. I don't read a lot of it, but lately I have been trying to read some more of it. I have to admit, I haven't been loving most of the fantasies I've been reading. For me, I think I'm better off sticking with contemporaries and dystopians, haha!😂
For the book recommendation(s), see my answer to Raven's question above.
Besides books, I love technology, chocolate, chicken, pizza, French fries, my friends, my family, my dog, intellectual games and puzzles, dance, yoga, and lots more!❤️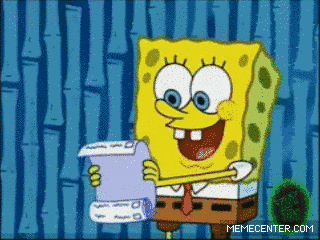 Tiana @ The Book Raven asks: "What is the first book that comes to mind when you think of the word treasure? Also, what do you hope to be doing 5 years from now?"
When I think of the word "treasure," I am not confined to thinking about just one book. What comes into my head are all of the beautiful books I've read over the years, and it is so hard to pick just one treasure out of all of them!
Five years from now, I hope to be studying law, medicine, or statistics at a good university. I don't know where exactly I want to go yet, but as of right now, I think I would prefer to stay near my family and friends.💘
I went into Lost & Found by Brooke Davis with such high hopes, but quite frankly, I didn't completely enjoy the book. It was kind of sad- even though it was my first foray into adult fiction, I didn't expect everything to go over my head!😧
Amy @ A Magical World of Words asks: "Are there any bloggers who've influenced you or helped you along your blogging journey?"
Yes, there are SO many bloggers who I'm inspired by! Here are just a few out of literally dozens of them:
…and the list could probably circle around the world at least twice if I kept going! You guys MUST check out all of their awesome blogs!💘
---
Thank you once again for all of your amazing questions, guys! I had such a fun time answering them!❤️
So tell me, do you still have any unanswered questions to ask about me?😂 Do you (dis)agree with any of my answers? How would you answer these questions? Let me know in the comments below.
Au revoir!💜