Hi everyone!☺️
For this week's Top Ten Thursday, I have decided to talk about books with more than one POV. To me, they can be awesome at times, or they can be super annoying, all depending on the book and how they are written. So, I will be dividing this post into two: 5 multiple perspective books that worked beautifully, and another 5 that didn't really work in my eyes.
So let's get on with it!💘
---
Multiple POVs I Appreciated😄
1.
In The Art of Being Normal, David and Leo have such unique voices and personalities, and I was always able to tell whose POV was whose while reading.👌
2.
I didn't love this book, but it is co-written by famous authors John Green and David Levithan, each writing the POV of their own Will Grayson. The two Will Graysons were basically polar opposites, from their fonts to their actions!
3.
The Sun is Also a Star follows the dual perspectives of protagonists Daniel and Natasha, both with very different personalities and backgrounds. It worked very well and I never found myself confused.☺️
4.
Jennifer Niven is the literal QUEEN at writing books with dual perspectives. I adored both of these reads and I could easily tell the POVs apart as well!
5.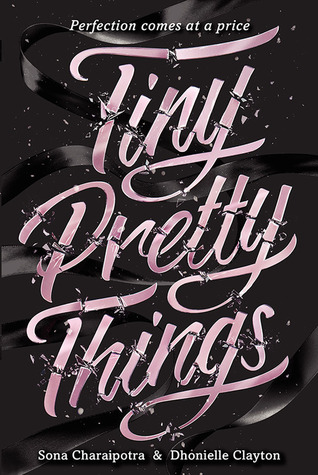 Tiny Pretty Things follows three ballerinas, all coming from very different places in terms of ethnicities, experiences, and personalities. I'd definitely recommend this book for its in-depth characters!💘
---
Multiple POVs I Didn't Like So Much🙅
1.
The multiple POVs in these books were literally SO mind-boggling, especially in the last two! It became super difficult for me to tell who was who whenever I read a paragraph of a page.😟
2.
I was only expecting there to be one POV in Winning, but there turned out to be so many that I couldn't even keep up!
3.
For me, it is often fantasies or sci-fis with multiple perspectives that irk me, and The Enemy Within was a good example of that. There were 4 different POVs and I got so puzzled!😧
4.
Okay, there were 8 POVs in this book, and I could only really relate to 25% of them. So…… yeah. That should explain things well.💁
5.
I was completely fine with the ending of the Divergent series (unpopular opinion😌 ), but why were there so many confusing POVs in Allegiant?
---
So tell me, have you read any of these books? Opinions? And if so, what did you think of their multiple POVs? What books do you (dis)like with multiple POVs? Are you a fan of them in general? Let me know in the comments below.
Au revoir!💜