Hi everyone!☺️
The awesome Ryann @ Ryann the Reader has nominated me for the Unique Blogger Award. Thank you so much, Ryann, you're the best!💞 For those who haven't already seen it, her blog is full of fantastic reviews and tags, so be sure to go give it a peek!
---
The Rules:
Share the link of the blogger who has shown love to you by nominating you.
Answer the questions.
In the spirit of sharing love and solidarity with our blogging family, nominate 8-13 3 people for the same award.
Ask them three questions
---
Les Questions:
What is your favourite season of the year and why?
It changes all the time, but right now I'd probably have to say autumn. From the picture-perfect scenes, to new starts in school, to Halloween, and to the moderate weather, there is an endless list of things I adore about it!💜🍂
Is there anything you used to do as a child that you wish you had continued? (ex: play an instrument, dance, play a sport)
I did karate as a child, but I don't find myself wanting to continue it at this time. I also did swimming, and I wanted to keep doing it, but where I did it, there are now no classes appropriate for my age at my level, so I'd have to find someplace else. Also, I *reluctantly* did gymnastics for a very short time, and now as I look back, I wish I'd told 5-year old me to be brave and just do it- I now find myself wanting to "restart" gymnastics!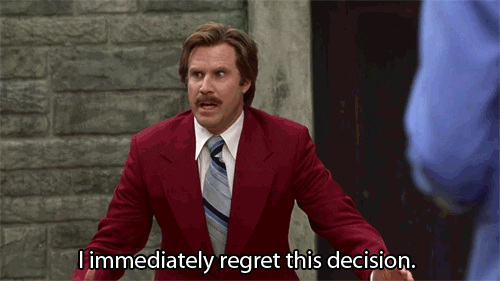 What's the best piece of advice you've ever read or received?
Oh, I've received lots and lots of amazing advice, but I think the best piece of advice I've ever received was to simply be myself and not care about what others think about me.💞
---
Mes questions:
Share your favourite meme or GIF!😂
What song is stuck in your head right now? (if any)
Share a teaser sentence from the book you're currently reading!
---
I nominate…
If you guys don't feel like taking part in this award, it's completely okay with me, but I love all your blogs and I would love to see your answers to my questions!
---
So tell me, how would you answer my or Ryann's questions? Is there something you used to do as a child which you'd now like to continue? What is your favourite season and piece of advice? Let me know in the comments below.
Au revoir!💜
*Gifs are from Google, so I give credit to their creators. The tree picture is mine!*